Get high on Chocolate!
4 min read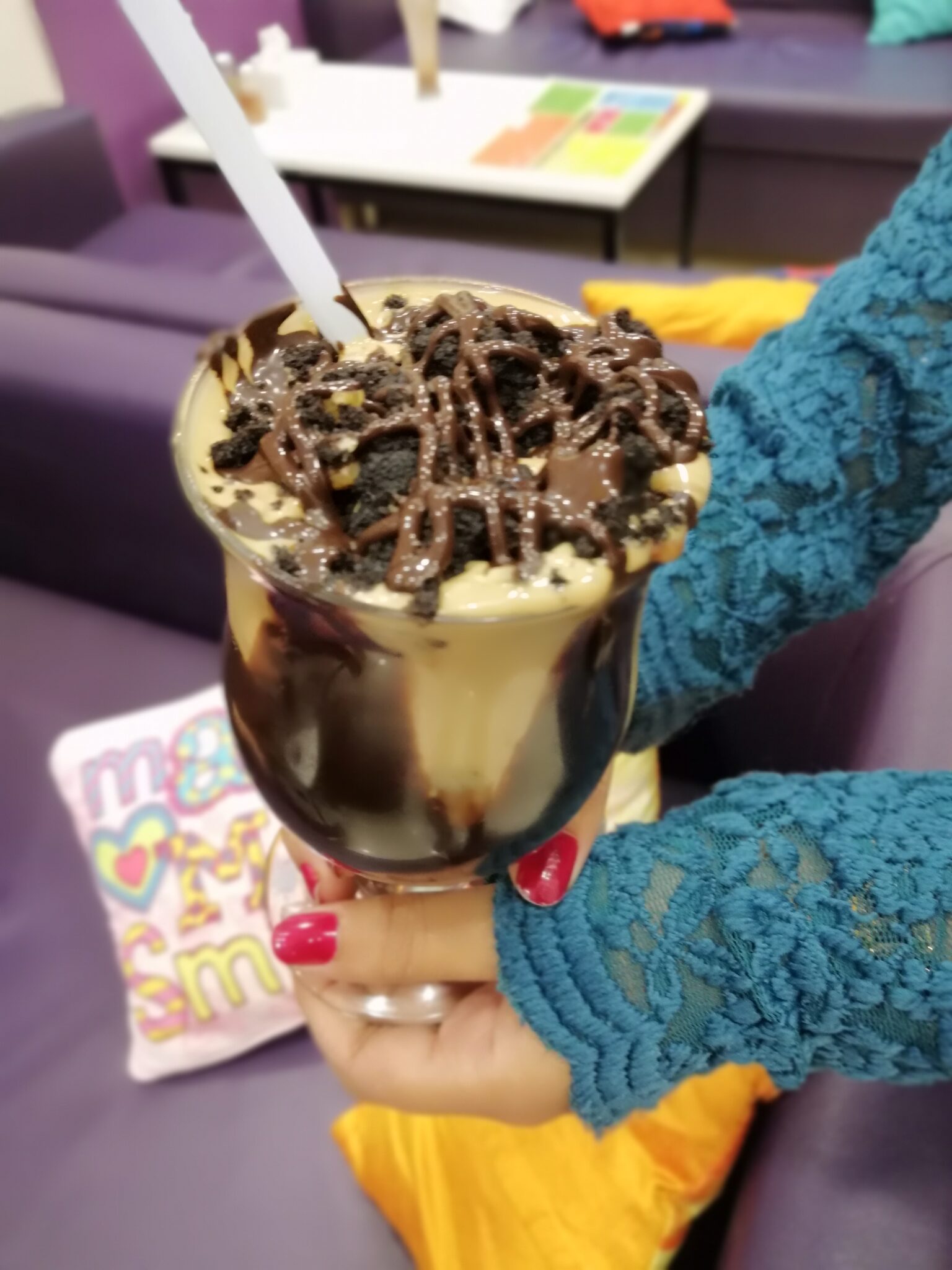 "All you need is love. But a little chocolate now and then doesn't hurt." – Charles M. Schulz
Chocolate has been scientifically proven to be a mood enhancer. So when I decided to visit this place with my friends we knew we were gonna get an experience we wouldn't forget. I have tried all forms of chocolate, from small liquer ones to frozen ice lollys, from the classic plain choco flavoured icecream to the most exotic toppings including gummy bears and sugar frostings, from creamy milk shakes to pipping hot chocolate! So I asked myself, what makes Chokolade so special? Some reviews said that its a shake that can't really be sipped through a straw, others say that its like an ice cream but can't be scooped or bitten into while some even say its a never melting icy chocolate delight! Now, that was interesting enough to grab my attention!
And so I went along with a couple of BFF's and we unanimously felt that Cafe Chokolade scored high. High on taste, high on satiety, high on innovation, but thankfully not high on calories! This I was told was due to its use of high grade cocoa butter instead of the regular hydrogenated oil that conventional brands prefer. One of my friends who happened to be a nutritionist commented that hydrogenated oil is bad for the body, but cocoa butter enhances, both, taste and health. As with all good things, No one can ever be satisfied with just a small scoop of happiness, and Chokolade does not disappoint in this regard with a sizeable serving, which did leave me satisfied! I was also glad to know that the ice cream contains no preservatives, which is why they come with an expiration of just 10 days.
To sum up our experience, in the couple of hours we spent there we three BFF's couldn't help but keep our mouths full of the delicious snacks followed by the ice cold delight, neglecting our usual chatterbox ways…..Need I say more?
What we tried out:
1) Double Cheese Pizza: This pizza was so delicious, loaded with 2 types of cheese and I love how the liquid cheese oozed out at every bite.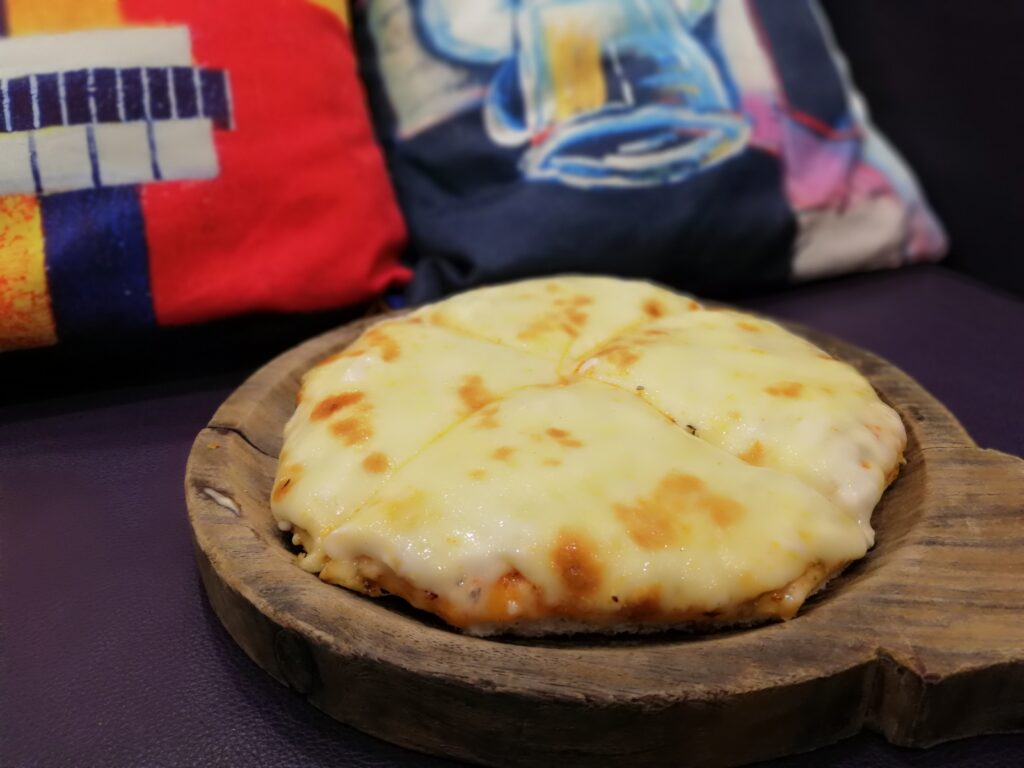 2) Mexican Pizza: Oh I totally loved this one with the tangy flavour which was topped with exotic veggies like bell pepper, olives, jalepeno with a twist on pizza sauce and cream cheese.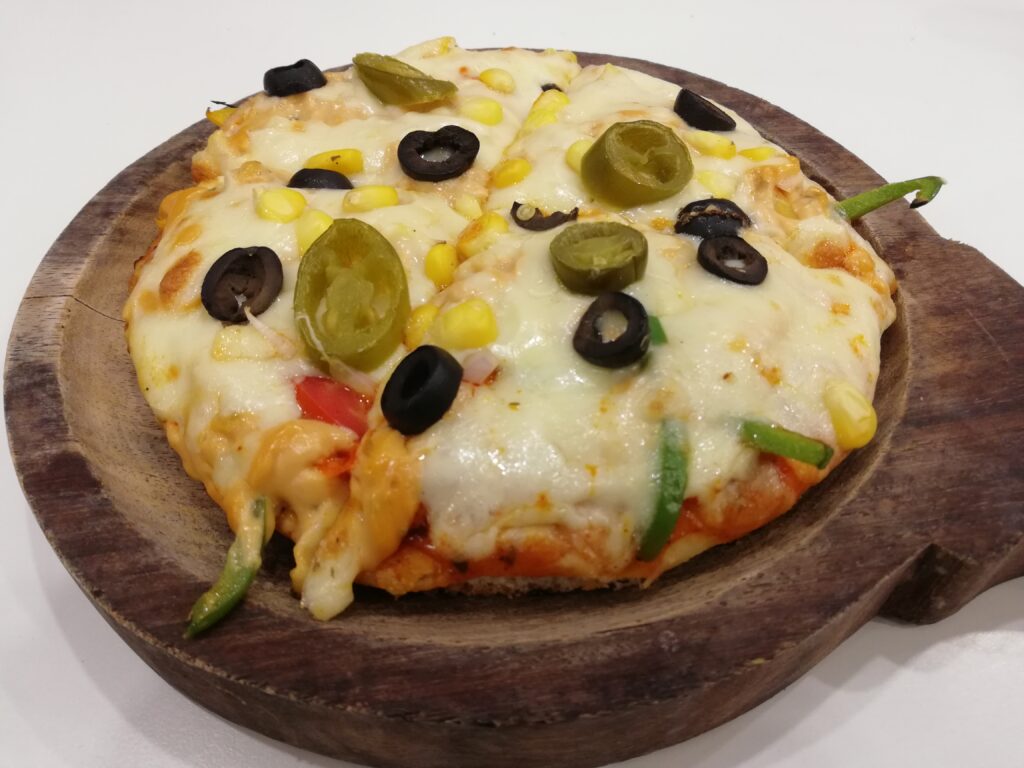 3) Nacho Fries Mountain: This was average in taste as compared to the other dishes. It was loaded with fries and nachos with 5 different sauces like bbq, cheese Jalepeno, Chipotle, cream cheese, cheddar and chilly garlic and nacho cheese on every layer.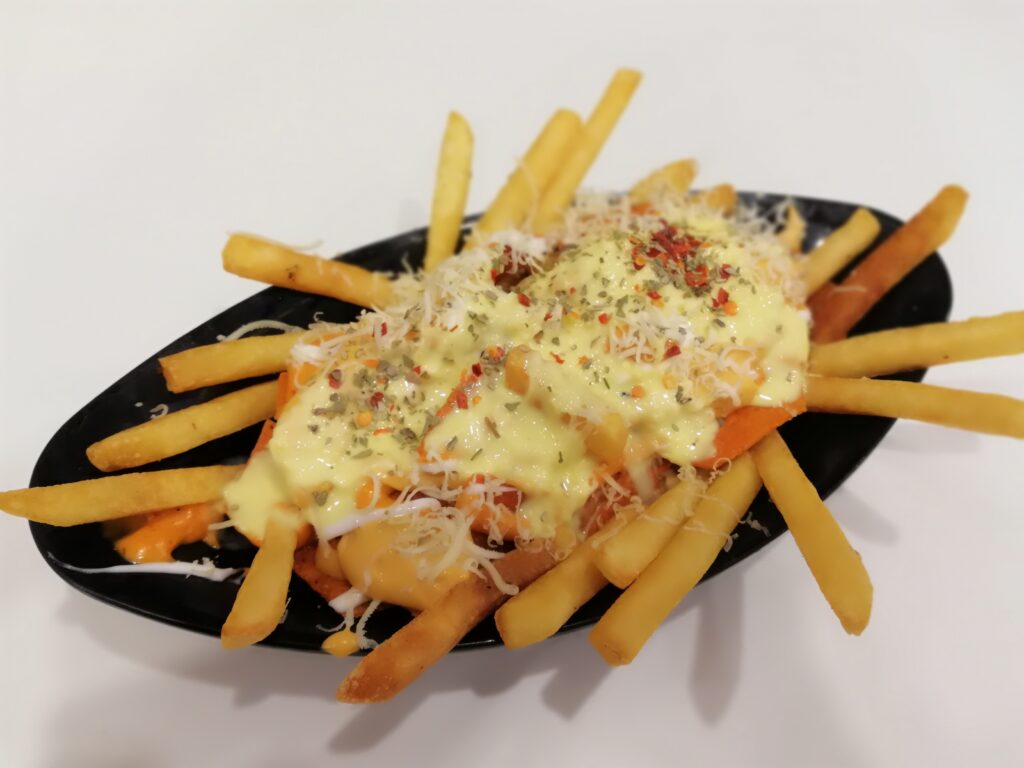 4) Pasta: Pasta in white sauce with a delicious creamy pasta recipe tossed in fresh cream with veggies. This was yummy! Perfect for kids.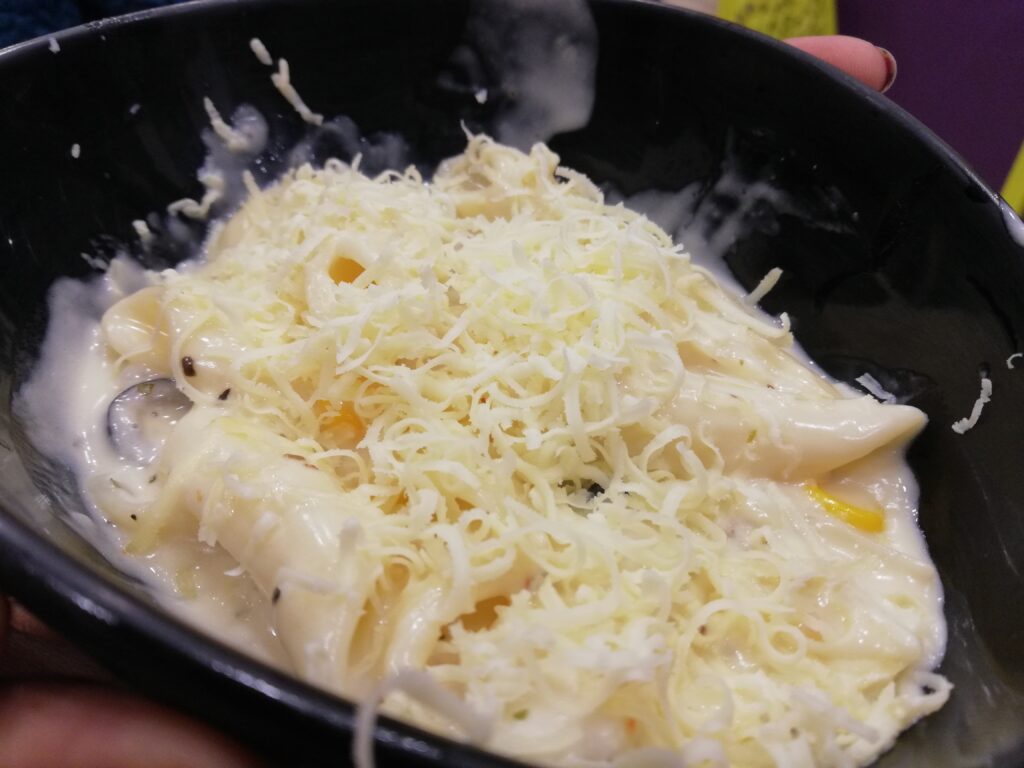 5) Vada pav fondue: Bombay vada infused with cheese served with fries, baked bread and indichos (Indichos is a type of nachos that is custom made for few outlets and made to order. It is spiced with herbs so they are little thick & filling.) The vada is spiced up so that one can relish it with the cheese sauce to calm their palates. The cheese sauce was infused with Indian spices and potatoes and dry garlic powder which gave the cheese sauce a PERFECT mumbaiya kick!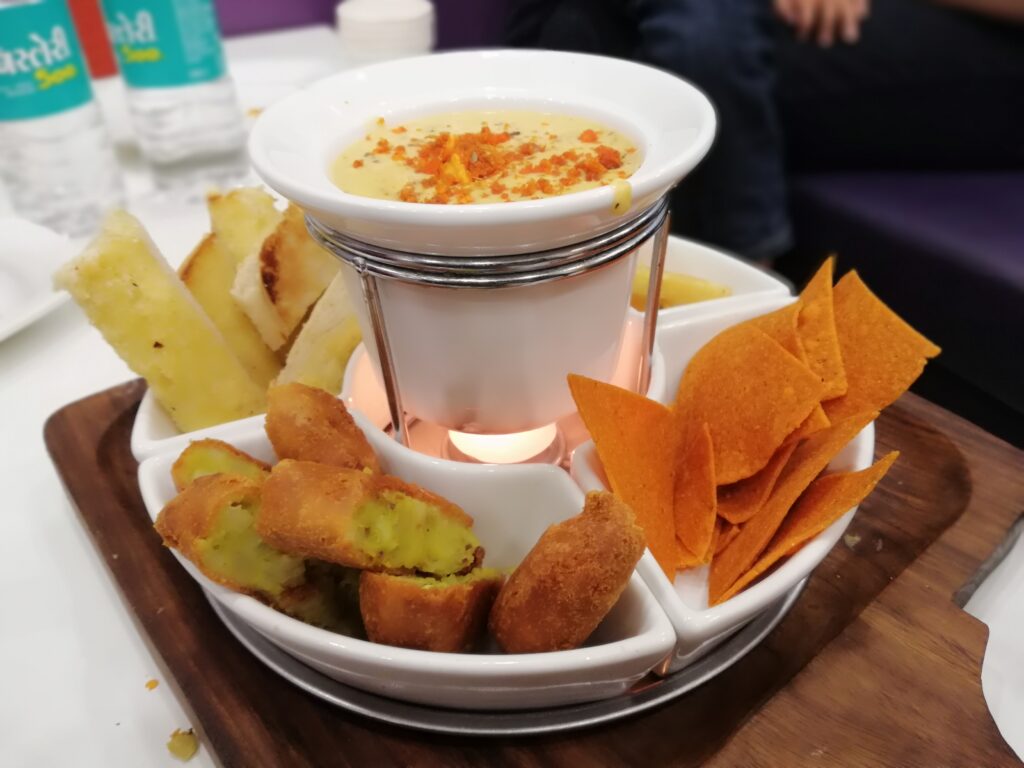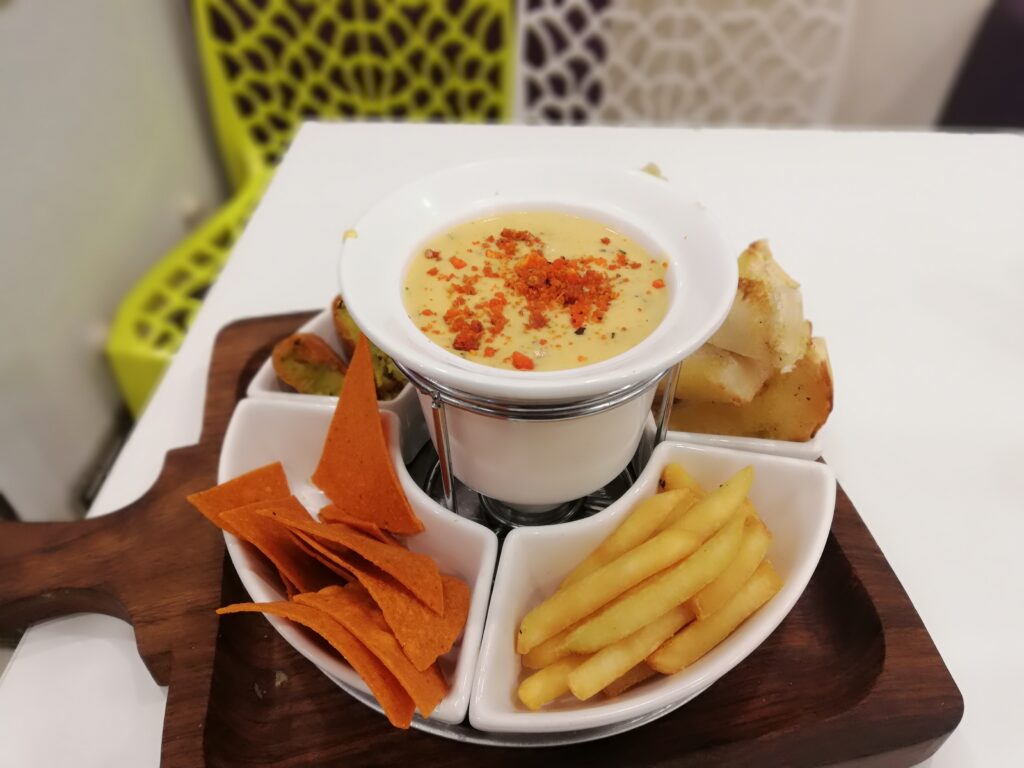 10) Garlic bread with a twist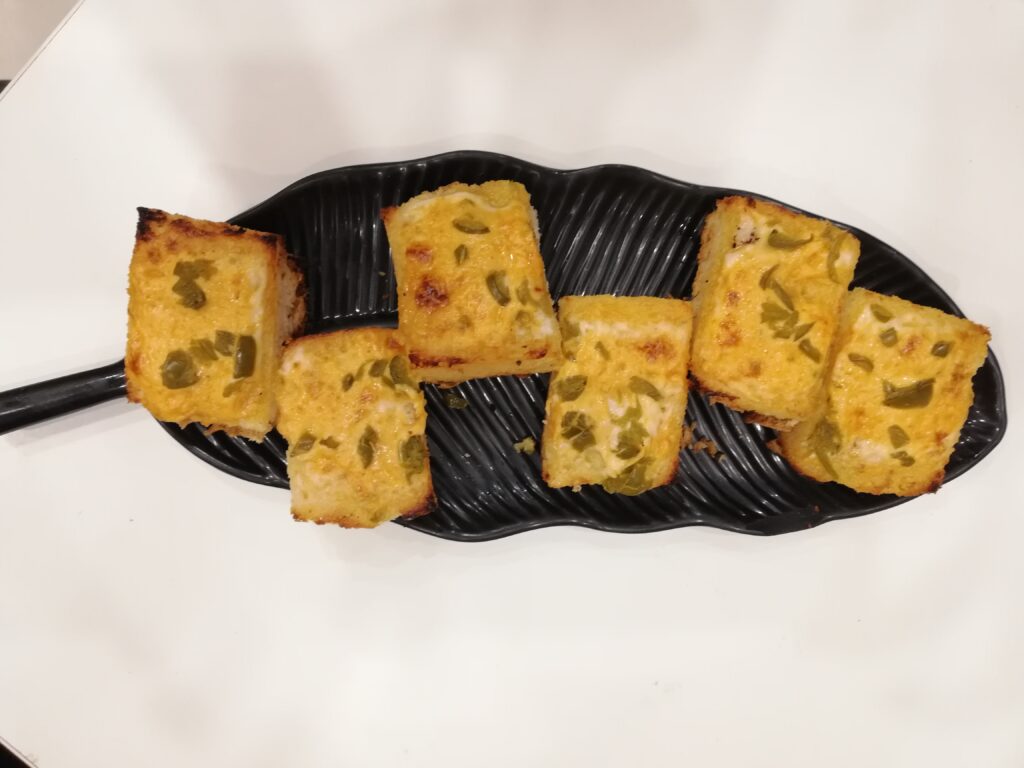 6) Chokolade Dip: Thick chocolate shake with chocolate flakes and ice cream. This was chocolaty!!!
7) Cold coffee with brownie: Creamy cold coffee with brownie chunks and dark chocolate sauce. This was no ordinary cold coffee, try it to believe it! Love the texture of the drink and boy oh boy this was heavenly!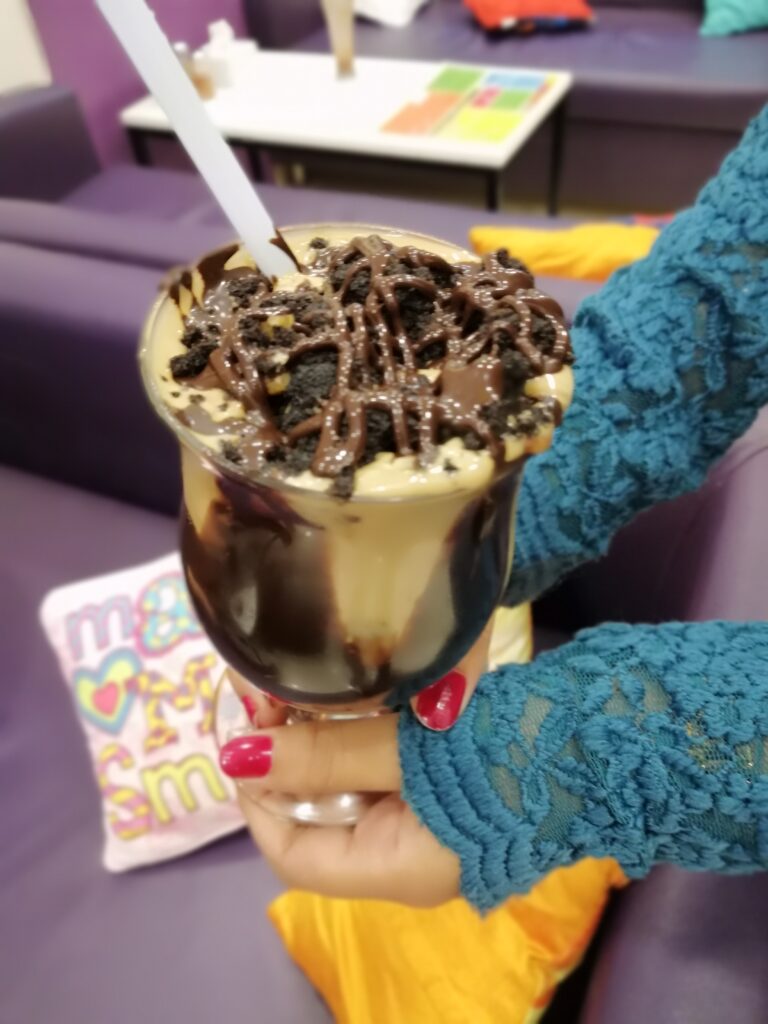 8) Waffles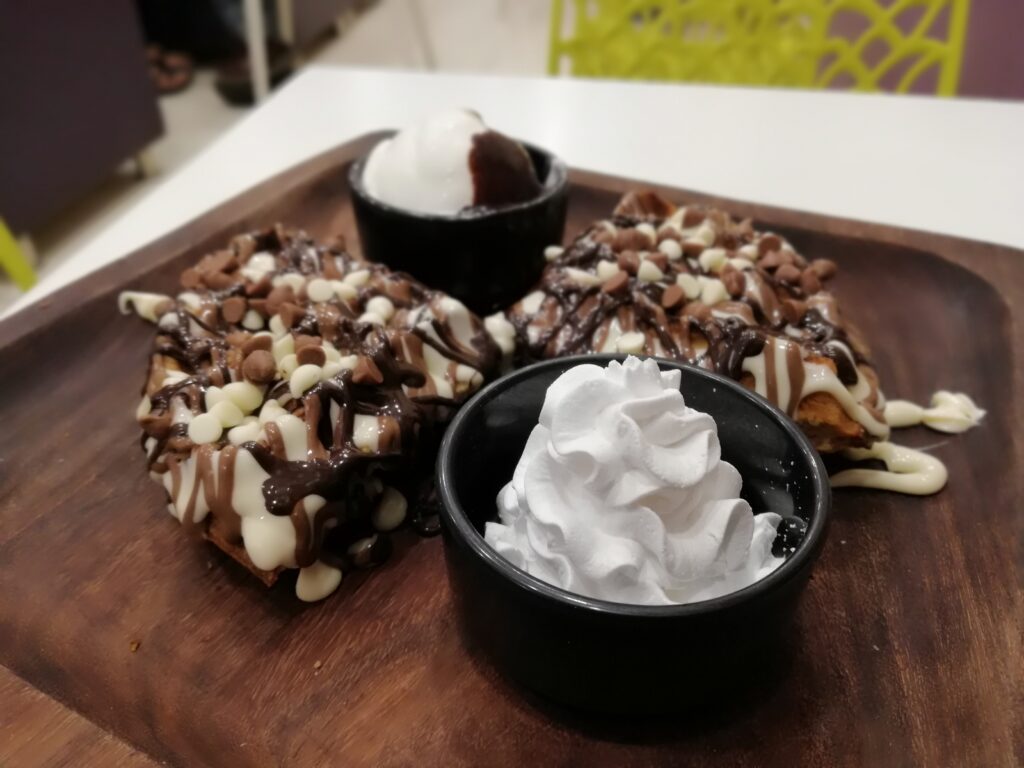 9) Strawberry shake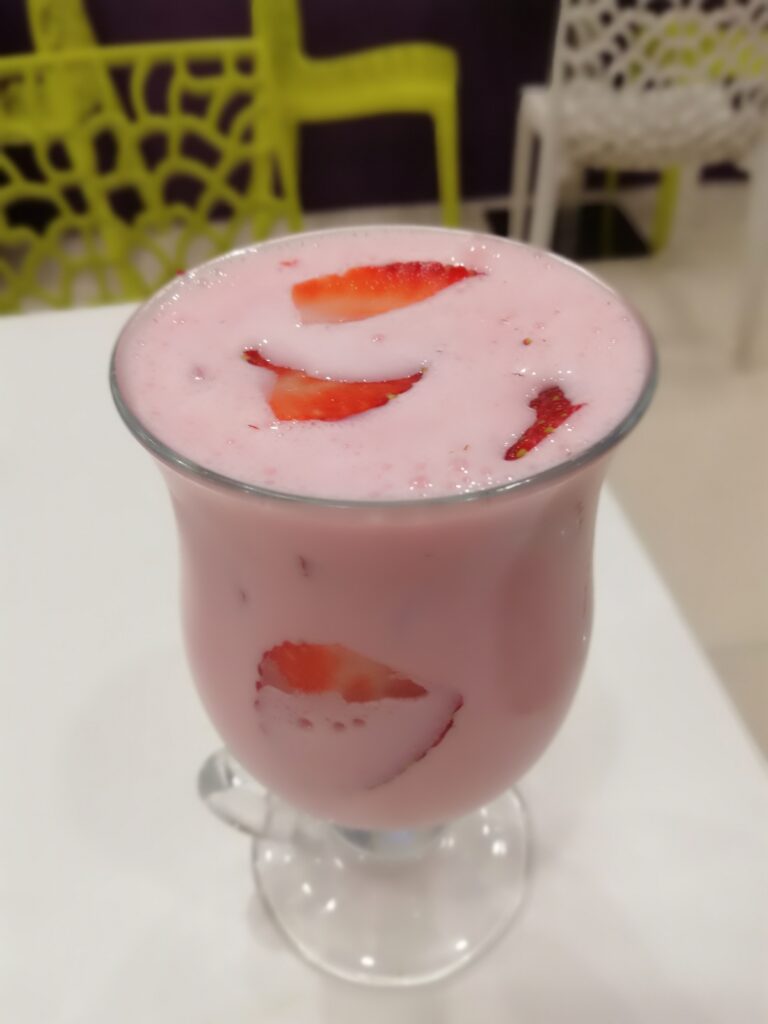 What I liked about the place:
1. Ambiance is excellent, cosy, pleasant and the decor is tastefully done.
2. Food tastes heavenly!
3. Staff are very helpful and attentive
4. Menu has interesting options
What I didn't like that much :
1. The vada in the vada pav fondue was way too spicy for my palate though the idea was to have it with the cheese sauce that accompanied it.
2. Location is on the main road itself, but kind of hidden among the line of shops so dont miss it.
3. Service could get a little slow at times depending on other orders.
Ambience: 4.5/5
Pleasant, calm, cosy with music in the back ground.
Interiors are colorful and designed well.
Seating is comfortable with sofas on one side and table on the other side.
The lighting is bright and easy for one to read the menu.
This place is suited for all genres of people.
Service: 4/5
Average, not too fast or not too slow.
Quality of service is OKAY.
Staff are well trained & were friendly and helpful while taking orders.
Food: 4.5/5
Its a vegetarian joint and they have loads of options to choose from on the menu.Excellent for what we tried out!
My Recommendations :
1. Pizza are delicious. I'd give a 5/5. The flavors and the taste overall were heavenly!
2. Shakes are yummy- try the CHOCOLATE based ones.
3. Vada Pav fondue is a must try.
Overall:
1. A great place to chill with family or friends.
2. Good for smaller groups.
3. Prices are average and value for money.
Price: RS 500 for two (approx.)