Hackerry – A new world of coding made easy.
3 min read


So we hear so much about coding these days and so i was very keen on introducing my kids to this but not in a way that would get them bored or make them feel like their are studying via another online class. I was so happy to come across HACKBERRY , an amazing brand on a mission to empower the future generation through coding and entrepreneurship. Their fun and innovative method of learning coding through stories will develop computational thinking skills, problem solving abilities and creativity for your kids. A great mix of learning the terms to understanding the concepts and then applying them creatively.
They cater to age groups 4 to 15 years and offer Computational Thinking, Coding, App Development, Design thinking, Hands-on STEAM, Artificial Intelligence and entrepreneurship.
The programs are created to build curiosity, active engagement, and to encourage learning by doing. The innovative curriculum is designed to augment formal education and is the collective brainchild of experienced coders, and educators – many of whom happen to be parents! Using small class teaching, student learning is optimized to their needs and their pace. Lastly, every class is FUN, engaging and interactive!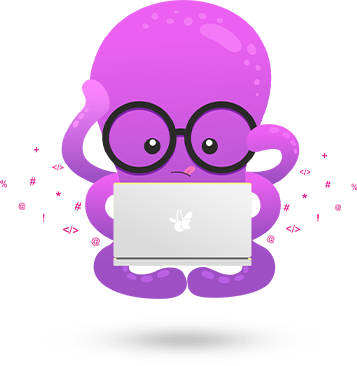 More information on the programs:
Coding Stories – It is an unique opportunity for young children to understand a little bit about the world of CODING. We've taken this complex subject, and broken it down to the basics, so that we can introduce it to kids in a format that they relate to – STORIES! Children will come out of our classes telling you about concepts that you would never imagine they could understand! Knowledge of Coding has been proven to develop computational thinking skills, problem solving abilities, and creativity – skills that are essential, no matter what career you choose.
Code Sumo Junior – Young learners use Blockly, a simple block based coding language, to create programs. Learners solve a series of puzzles and mazes, and more, and attempt a quiz to assess their learning.

In Design Samurai Apprentice learners get exposed to a variety of design abilities, methods, and mindsets. They learn what design looks like in the real world, as well as discover 'what design is' by doing partner activities and discussions. Over the course of 2 weeks, the learners will understand the design thinking process and will brainstorm their product prototype.
Code Sumo foundation – Introduce young learners to the world of coding through Blockly, a simple block based programming language. This foundation workshop is great for kids with no coding experience, and for those that know Scratch, but want to try a new block based programming language.
STEAM -Learn all about Science, Engineering, Art, Technology and more. How are these disciplines used in everyday practical life? How are they interrelated? Through this workshop, learners upcycle materials at home to create useful contraptions. Let's create conscientious citizen scientists out of young children to encourage them to think creatively, to analyse, predict, and problem solve; while having fun.
For more information, and to register, click on this link
https://forms.gle/oEV184xxbZvnXFY7A