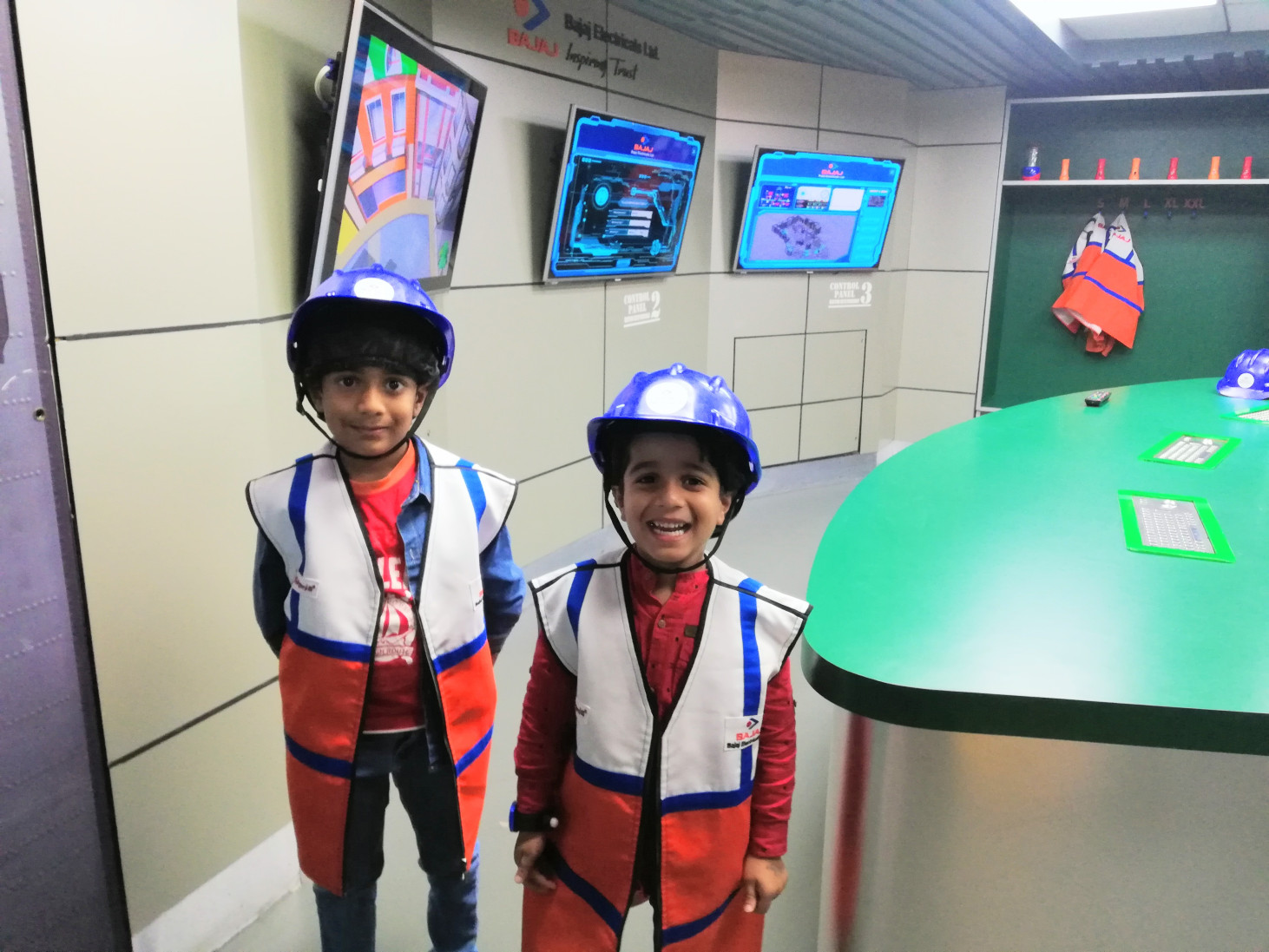 There is a reason we are back at Kidzania. The last time around, my boys were too excited and confused whether to head this way or that. This time they knew what they wanted.
KidZania is a safe, unique, and interactive indoor theme park that empowers, inspires & educates kids through real-life role-play activities. Built like a city, i.e. the size of 6 Olympic-sized swimming pools, it is complete with paved roads, battery operated cars, buildings, a functioning economy & its own currency "Kidzos". By blending reality with entertainment, it provides an authentic and powerful developmental platform where kids can discover, explore, and learn about the real-world.
The Kidzania city has consistently given them a unique opportunity to learn while having fun, taking out the monotony of a real city and maintaining the essence of how exciting the world around us really is.
I love how they can explore their dreams and ambitions and get a firsthand feel of what it would be like to be a firefighter or make pizza, be a pilot or run a bank. The practicality of being able to do and learn at the same time about the world around them leaves my boys craving for more.
Safety is priority in this city as evident in trackable wrist bands, safety harnesses & helpful ever-willing guides.
The boys were given cheques of 50 Kidzos each which they encashed at the Kidzania Yes Bank site. These Kidzos were then used to pay for experiences and there were also activities wherein the kids could earn some kidzos
We explored the Kidzania world and covered up so many attractions!
I am thrilled that every moment spent in Kidzania was a larger-than-life learning experience for my kids and definitely recommend this place for families who would love to explore life in the world together!
Do take your kids to KIDZANIA and you will never be disappointed! Dont miss the opportunity.